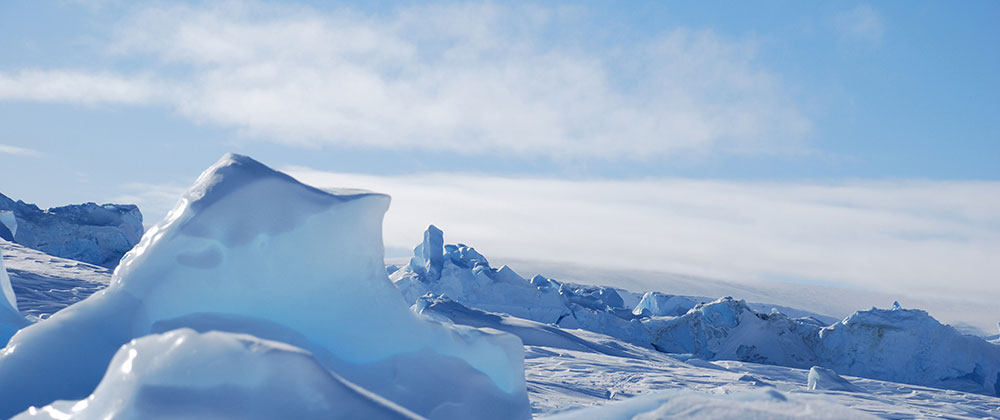 In 2007 and 2008 Bettina travelled as artist in residence aboard the M/V Lyubov Orlova and Icebreaker Kapitan Khlebnikov to the Antarctic peninsula.
Influenced by this experience she worked on a series of paintings in oil on glass and on found wood.
She also brought back photographs to share snapshots of her time in this astounding environment. The photos were exhibited aboard ship, as well as in the 2008 exhibition "Notes from the Ice" at Vision & Space Gallery, Austinmer.
"Notes from the Ice" Photographs