Bettina Kaiser art+design brings together a team of designers, artists, writers, developers and other professionals to create stunning design solutions. We combine our skills to collaborate on your projects.
We each share a passion for our own creative projects and offer curiosity and commitment to bring our best to the table in creating great solutions for our clients. We especially love working for the arts, environmental and social justice causes.
Between us we currently also count eight primary school aged children, pets too numerous to count (if you include the stick insects!) and creative projects to the moon and back (you can read about some of these in our Creative Endeavours).
---
Bettina Kaiser is the owner and creative head at BKA+D.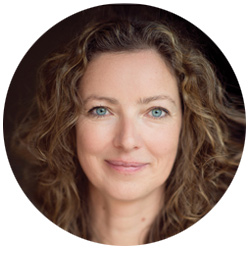 As well as being a designer, Bettina is a visual artist, a mother, and a nature lover. Bettina holds a Master of Visual Communications from the Hamburg University of Applied Sciences and has over twenty years of experience in designing for print and screen. She relocated from Germany to Australia in 2000, where she has produced art, taught at TAFE, and completed plenty of design work. She has travelled extensively and has held artist residencies on three expedition cruise ship tours to Antarctica, at Arthur and Yvonne Boyd's Bundanon, and in the outback town of Milparinka.
---
Heike Krieger is a senior designer that has been working with BKA+D for over ten years.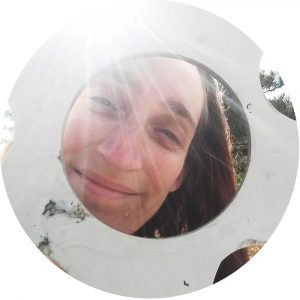 Heike is a designer, artist, teacher, and mother of two. She lives in a funky straw bale house that she and her husband built in the Dandenong Ranges of Victoria. Like Bettina, Heike cares deeply about the environment, the arts, family and about building community. Also like Bettina, Heike originally hails from Germany. With over 20 years of experience, particularly working in print, Heike is responsible for taking many BKA+D projects all the way from concept to press.

---
Imogen Rowe is a designer, illustrator, and artist.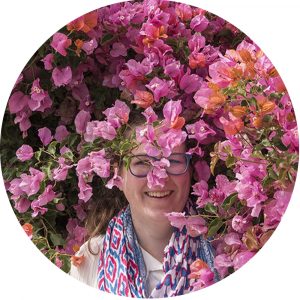 Imogen is a woman of many talents who works across a range of artistic mediums, bringing playful creativity to BKA+D. As well as watercolours, photography, and calligraphy, she has a deep love for all forms of textiles and textile art and is forever embroidering, knitting or painting textiles. She strives to be constantly learning and believes that everyone has creative impulses. She holds a Bachelor Degree in Communication Design. Imogen lives in the inner west of Sydney with her partner and three kids, puppy dog and messy, sometimes thriving garden.
---
Deanne Dowd is our tech whiz, working with BKA+D as a web developer. Deanne also owns her own business, called Ritz Digital. From complex websites to online quoting or shop systems, Deanne finds solutions and implements them. She has a strong focus on making sites that really work for the client, and that facilitate the client's ability to update and manage them independently. Deanne is a mother of two, with a background in corporate web development for the finance and insurance industry. She now enjoys working with colourful, friendly, happy business websites.
---
Caitlin Hickie is a database developer specialising in FileMaker Pro. An early devotee of the application, Caitlin has been building Filemaker databases for over twenty years, and has developed everything from sophisticated media library databases to client and stock management systems for small businesses. Her skills don't stop at metadata architecture – she is also a savvy business analyst who can assess our clients' workflows and operational requirements and work with them to develop a customised system that will meet all their needs, and work across any devices they want.
Caitlin has a background in media and archive management, and, when not at a computer, enjoys being among trees.