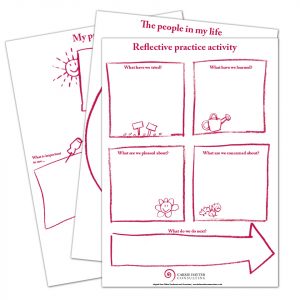 We have been working closely with Carrie Hayter Consulting (CHC) on improving their pack of worksheets around "Person Centered Thinking". This pack for service providers in the aged and disability care sector is now reflecting CHC's branding and, in an unique and playful, way invites to explore ideas and thoughts.
The worksheets are now being used and distributed in workshops and events around Australia, and will also be made available for download on CHC's website.
Our work together on more tools and worksheets continues.