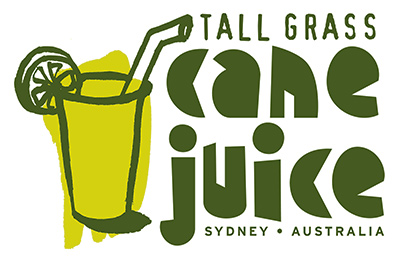 When we met the good people of Tall Grass Cane Juice some 6 years ago they had a great idea and we worked together on getting them a logo with a unique look and feel. It needed to represent the freshly pressed delicious cane juice they squeeze, but also had to have an organic look, as Tall Grass Cane Juice care about the environment, running a sustainable business and creating community.
This little start-up went from strength to strength and now can be found at all major markets and festivals throughout Sydney.
BKA+D have designed everything from market marquees to juice cups to an online presence for Tall Grass Cane Juice since then.