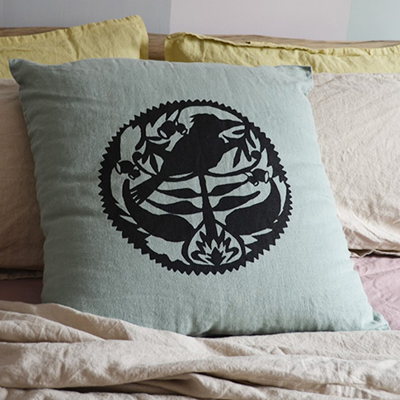 Design for a French linen cushion cover for the Miss Molly Eco Lux homewares range.
BKA+D has been working with Miss Molly since this little gem of a homeware shop started in 2010.
This Kookaburra cushion design is inspired by Eastern European folk artworks combined with a unique Australian twist of King Kookaburra sitting on the old gum tree! It was conceived after a joint creative weekend in a bush retreat in the Blue Mountains with Miss Molly owner and creative powerhouse Linda Sheahan.
Printed in Australia on the most gorgeous of rustic Irish linen, this one, in Sea foam green, is my favourite.